CBSE Practical Exams 2023, Important instructions issued to schools
CBSE has identified many such schools across the country, which have given marks to students without conducting practical exams. The board will investigate the schools. Action will also be taken if there is a discrepancy.
CBSE Practical Exams 2023: The Central Board of Secondary Education is gearing up to take stringent measures in response to irregularities observed in practical exams. The Board plans to scrutinize schools that have awarded higher marks to their students. Several schools have been found to have engaged in unethical practices during practical exams.
CBSE Class 10th Result 2023 date: Check
In some instances, students of class XII have been awarded as much as 29 out of 30 marks, while in class 10 practical exams, students have received 19 or 18 marks out of 20. Additionally, there have been instances of collusion with external parties in some schools. The Board is committed to investigating all such matters.
Get Results & Other Updates on WhatsApp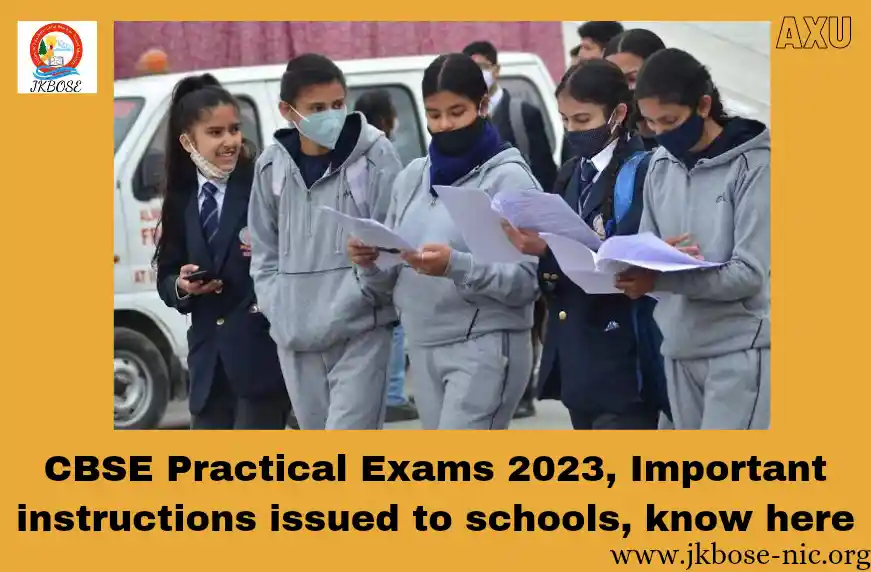 In the event that irregularities are uncovered during the investigation, the errant schools will face consequences. The CBSE has identified numerous schools across the country that have awarded marks to their students without conducting proper practical exams, and have failed to submit photos and videos of the exams to the board in accordance with regulations.
A staggering 433 schools have been flagged in Bihar alone. The CBSE had directed schools to upload videos for monitoring practical exams for the first time in this case. However, it has been discovered that the videos submitted deviate from the parameters set by the board. As a result, action will be taken against schools that bypass formal examinations and those that engage in misconduct during the exams.